Activities List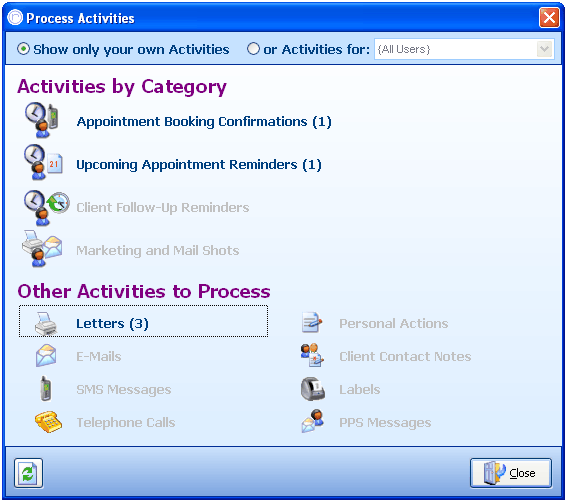 Processing Activities
By default, PPS will show the currently logged-in user's activities - the top menu gives the user the ability to view activities for other specific users, groups or 'All Users'.
Activities by Category
All PPS Activities have a Due Date. This date is either "today" if the activity required completing immediately, or a date in the future when the activity will become due for completion. Any now due or overdue will show within this section as highlighted text that can be clicked on. Mailshots that have not fully completed will also show here.
Other Activities to Process
This area will display all activities to process, from appointment reminders that are due to 'PPS Messages' and 'Personal Actions' that need to be responded to or marked as completed. You can manually refresh this screen by clicking the bottom left button.
---