Estimates List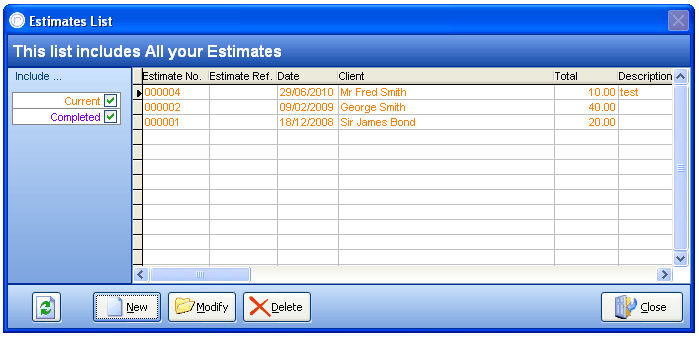 Estimates List
The Estimates list is your full list of estimates that have been created. Using the left hand side of the screen, you can select to include current and/or completed estimates (which have been turned into charges).
You can click on various column headings to show the list in different orders – the default is 'Estimate No'(most recent first). The colours show the status of the charge - the 'Legend' to this is described on the top left corner.
Accessing Estimates
Any estimates on the list can be highlighted and then modified or deleted. New estimates can also be raised from the bottom section, along with a manual screen refresh button.
---