Expenditure Management List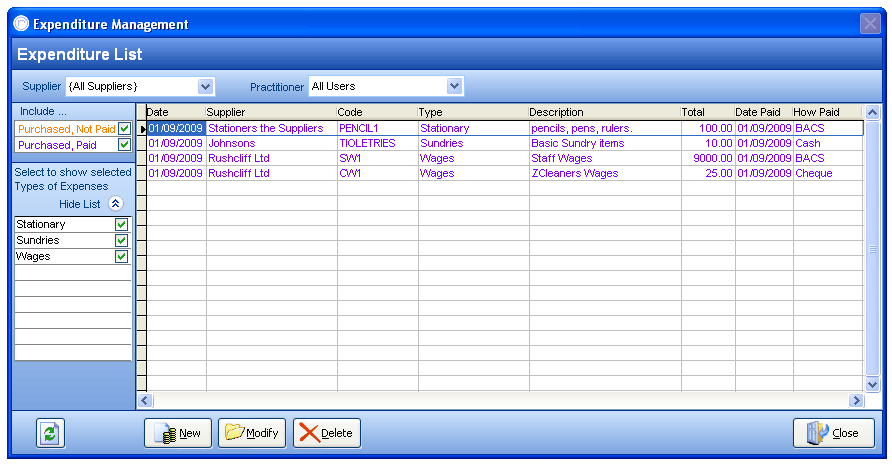 Expenditure Management
PPS Expense is an additional module in PPS that can be used to record practice expenditure. You can enter one record per expense item including which expenditure category the item is for your accounts records. You can also indicate when an item was paid.
Expenditure List
This shows your list of existing Expenditure records where you can Add new records, or highlight and modify/delete existing records. There are options to the left hand side of the expenses list screen to select to show Expenditure records that are paid/not paid, or to filter the list to only show certain types of records, along with specific suppliers and practioners only.
Accessing Records
Any of the expenses on the list can be highlighted and then modified or deleted. New expenses can also be raised from the bottom section, along with a manual screen refresh button to check for any changes to this list.
---