Invoice List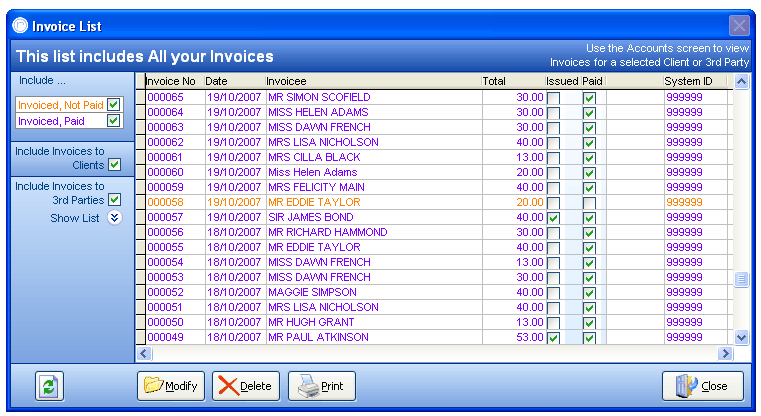 Invoices to Include
The Invoice / Receipts list is your full list of invoices that you have produced. Each invoice in the list is allocated a number – the number sequence can be set up from the General System Options. On the Invoices / Receipts list. Using the left hand side of the screen, you can select which invoices to include in the list including paid, not paid and client / third-party invoices only, even down to specific third party types.
Invoice List
You can click on various column headings to show the list in different orders – the default is Date order (most recent first). Orange Invoices signify unpaid or part paid invoices, and purple signifies paid invoices. Any greyed out invoices are deleted invoices and cannot be altered.
Accessing Invoices
Any invoices on the list (except deleted invoices) can be highlighted and then modified, deleted or printed. When clicking print, PPS will give you the option of printing the selected invoice or multiple invoices from the list.
---