Change the currency symbol displayed in your PPS Express system and any invoices by navigating to Settings > Settings.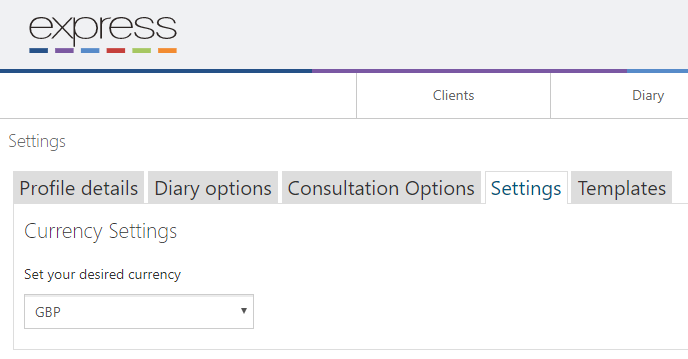 Clicking the dropdown here will reveal a list of all available currencies. Contact us on support@rushcliff.com if your currency is not displayed here. 
Selecting a currency from the list will automatically apply that currency to all charges and invoices that you print and view from the Client Log. It will not convert any amounts or totals, only the currency symbol will be changed. This can be altered at any time and the change will be applicable to all users of your PPS Express system.
If you're a PPS Hosted user looking to change your currency symbol contact our support team.