By navigating to Settings > Consultation Options you can enable the option to auto-save consultation notes in PPS Express while they are being written. This can prevent the loss of important information should you encounter any connection issues.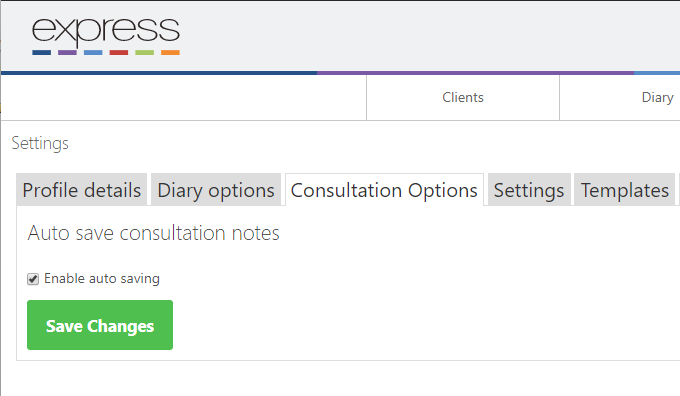 If you choose to Enable auto-saving and choose Save Changes then consultation notes you are writing up in  Express will automatically be saved every 60 seconds. This is a per-user setting so changes you make here will only apply to your own login.
With this enabled your consultation notes will save as you write them and the stamp above the text box will keep you notified of the most recent save time. You can continue to use the Save Notes button as required.