In PPS Express you have more than one option to find a suitable slot in which to book a new appointment. The easiest way is to use the Book option from the top menu. You are then given a number of useful options to quickly jump to the week you are looking to book in.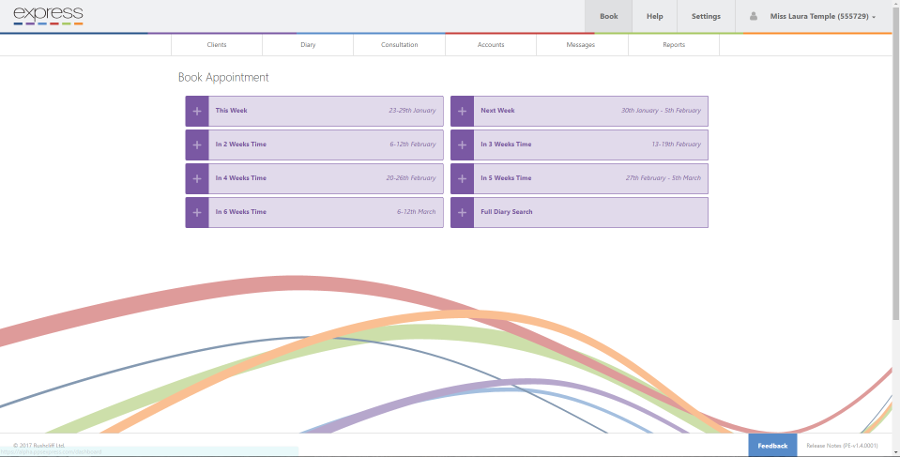 You can also book appointments from the Diary itself, accessible from the Diary option in the main menu. If you are not a Diary User in PPS, or if you have not selected a Default Diary User from the Settings screen PPS Express then you will be prompted to select a Diary User from the list. Once you have done so, that user's diary will load automatically.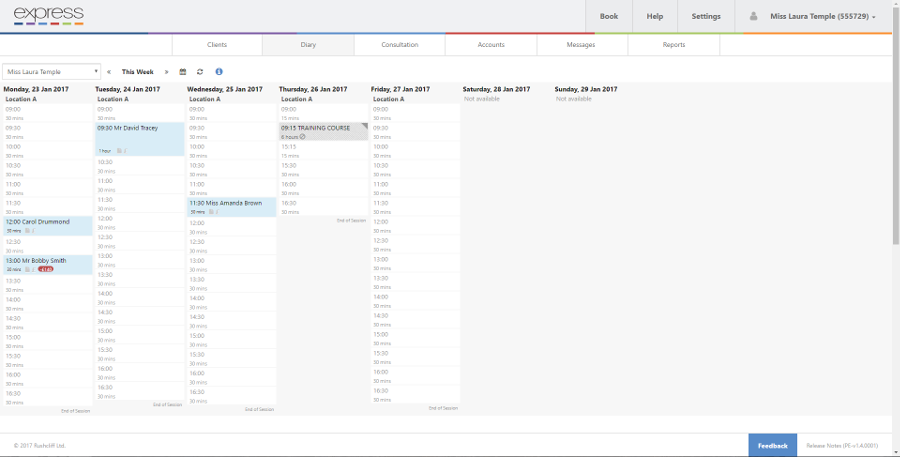 You are then able to navigate around the Diary as you need to, using the Diary User drop down to select a different Diary User or the navigation buttons to change the current period. You have simple Previous Week, This Week and Following Week options along with a date picker to make accessing your required date as easy as possible. You can also refresh the Diary here.

Once you have selected a suitable appointment slot by single clicking you will be prompted to select a client. Here, you can either select the client you are currently working with, one you have worked with recently, search for an existing client or add a completely new client.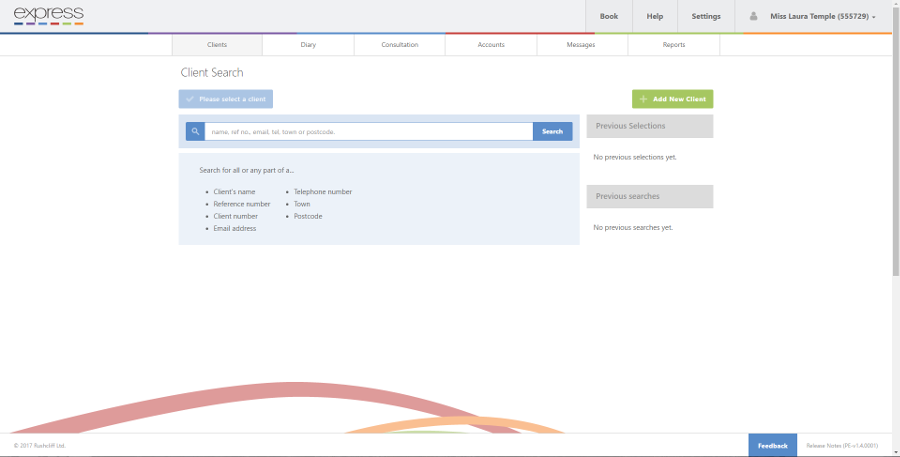 From there, you can select the Appointment Type from the drop down list - you will be notified if the appointment duration needs to changed based on the Appointment Type you have selected.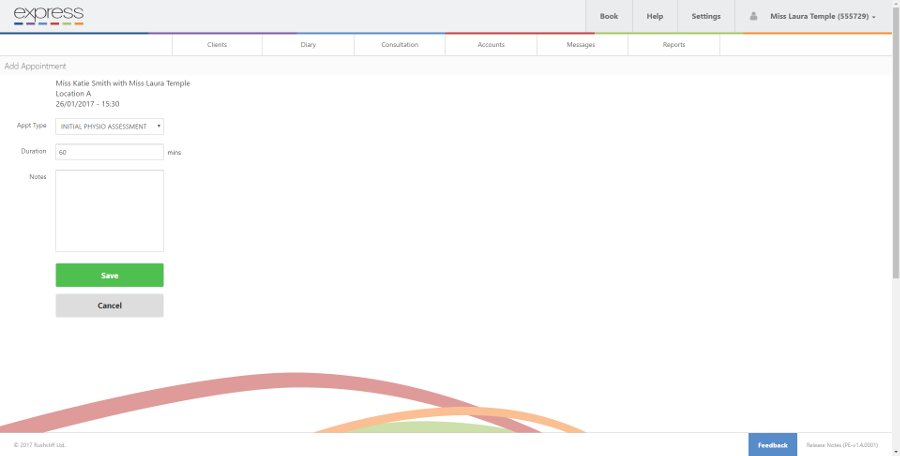 Once added, you will be taken back to the Diary where you will see your appointment now booked in.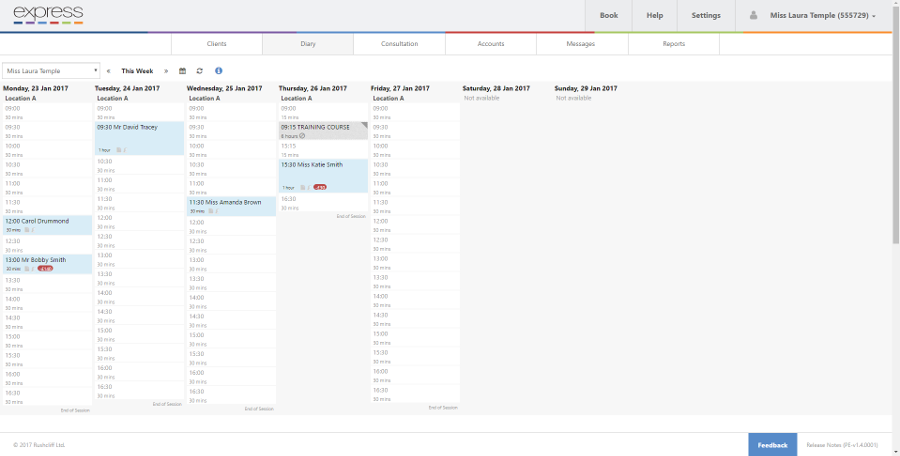 Editing/deleting your appointment booking
In order to make any changes to an appointment in PPS Express click the appointment either from the main Diary screen or the Client Log. You are then presented with a range of options, including being able to edit the appointment:
Editing an appointment
To edit an appointment click the booking in the diary and select Modify.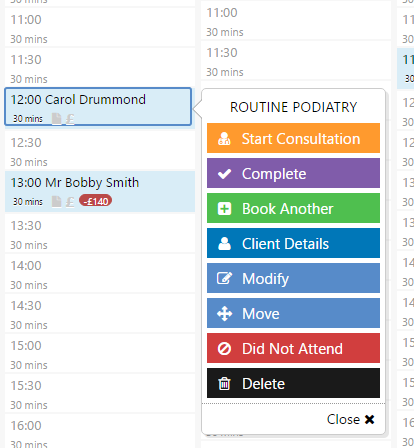 You are then able to edit any of the details associated with the appointment - including marking the client as Arrived, Being Seen and Complete. Should you need to, you can also change the client associated with this appointment.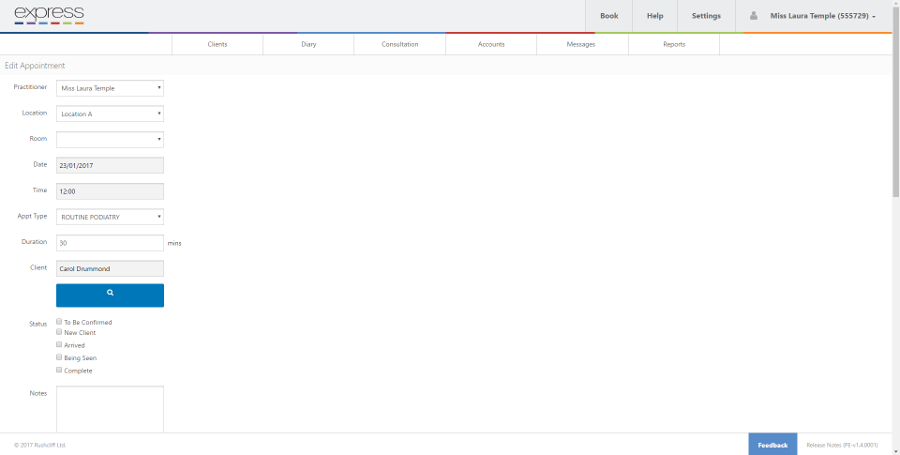 Deleting an appointment
To delete an appointment click the booking in the diary and select Delete.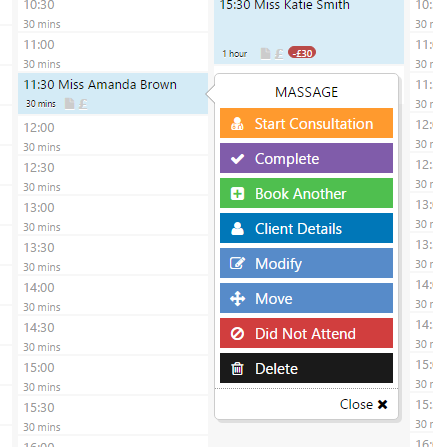 Confirm the deletion and you will be taken back to the main Diary page.