The following guide will take you through some of the Appointments Reports in PPS and the type of information they can produce for you. It's recommended that you read our general reporting guide first, to better understand PPS' reporting capabilities.
a. Access the Appointments Reports by navigating to Reports > Reports & Mail Merge > Appointments.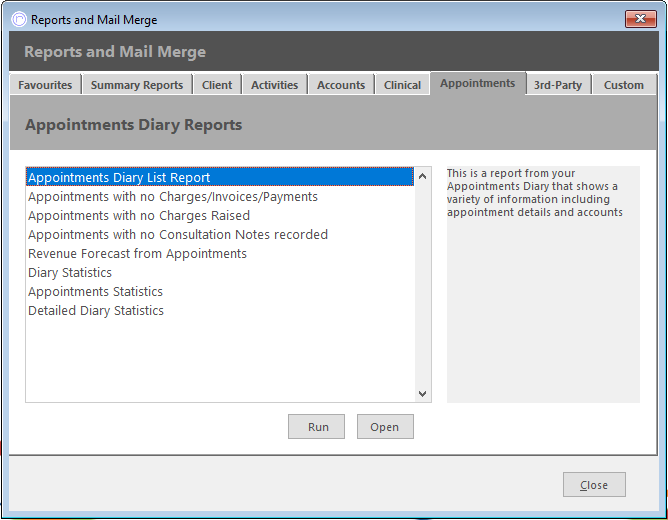 b. Here you'll find a list of pre-built reports as well as the Appointment Diary List Report which is the most general of the reports and has no preset criteria so can be altered to suit your needs.
When you've chosen a report select it and choose Run to run it as-is, selecting only a date range and no further criteria or breakdown. Alternatively, choose Open to access the Reports Wizard and set more specific parameters for your results.
c. The options you're given at this stage will vary depending on which of the reports you have chosen to run but will follow a format similar to below where we'll be looking at the Appointment Diary List Report as an example.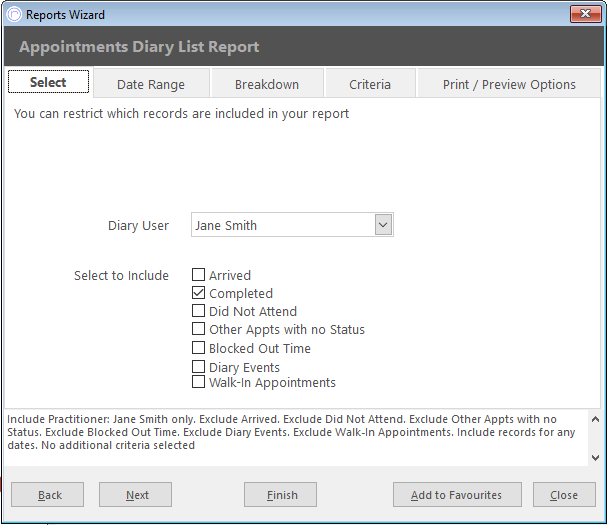 d. The Select tab allows you to first choose to identify one particular Diary User to view results for if applicable, leave this field blank to include all Diary Users in the report. You can then choose to determine which appointment types/statuses to include. In the examples we're only looking at Jane's completed appointments.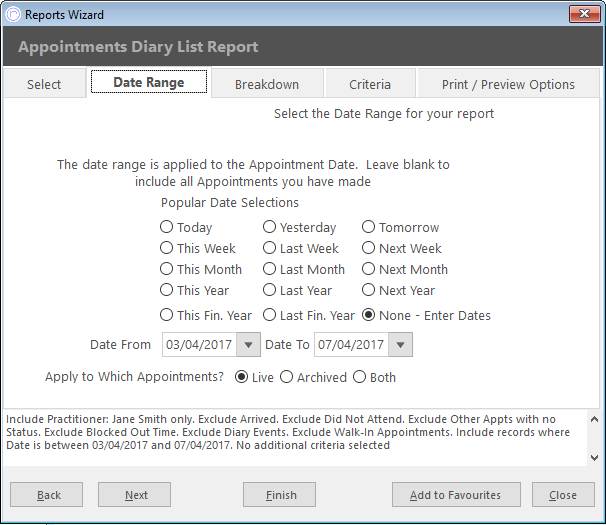 e. Next is the Date Range tab that let's you define what dates of appointments you want in your results. Use the radio buttons to choose pre-set date criteria or enter your own dates in the Date From and Date To fields like in the example above.
If you archive your appointments then you can opt to include these in the options below.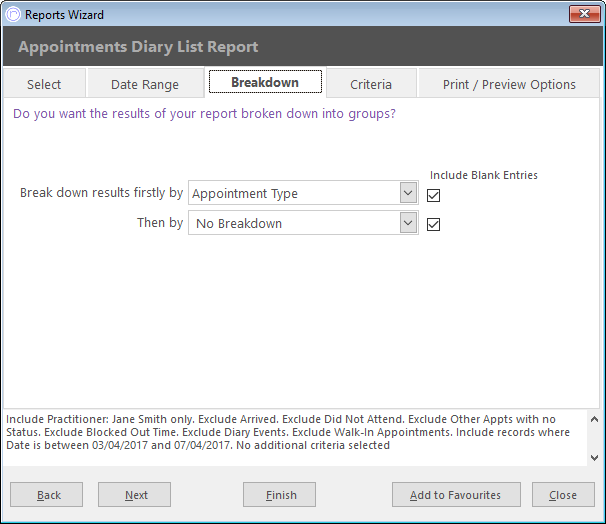 f. In the Breakdown tab you can choose how your results are organised. In the option above we've chosen to arrange them by Appointment Type only.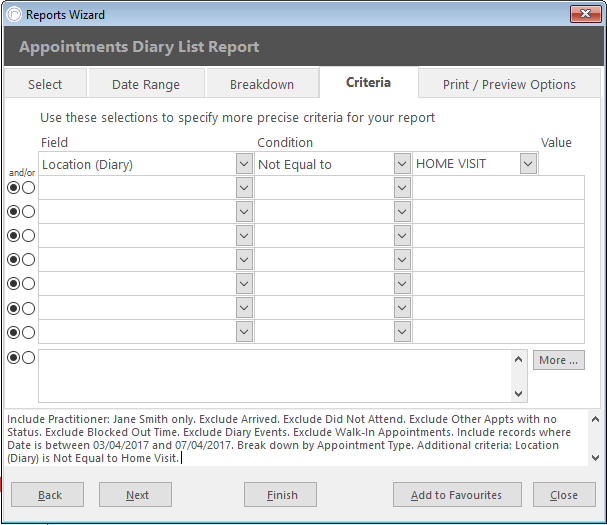 g. In the criteria tab you can set restrictions based on what results you do or do not want in your report. In the example above we'll be excluding any appointments at the HOME VISIT location.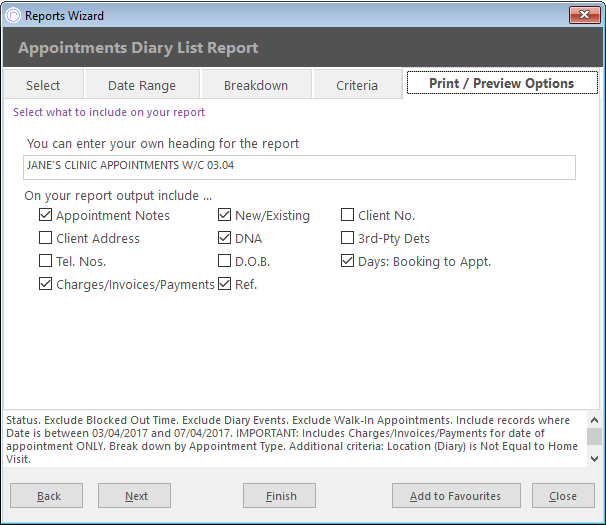 h. The final tab, Print/Preview Options allows you to make choices on what information will appear in your report results.
i. Once done, press Finish to complete the report and access the View/Export options for the results.