You can choose to display important dates in your PPS diary for all users or on and individual basis using the Calendar Dates facility.

a. To begin adding or modifying dates navigate to Tools > Look Up Tables and double click on Calendar Dates.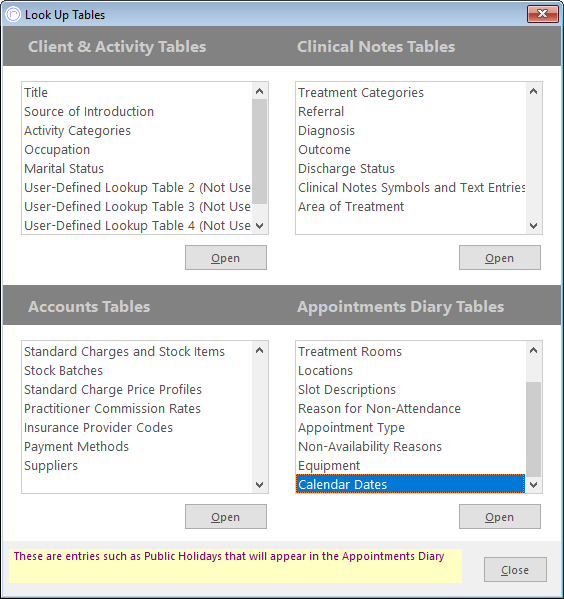 b. You'll now get a list of your existing calendar dates. To modify an existing instance highlight and choose Modify. Alternatively, choose New to add a new date.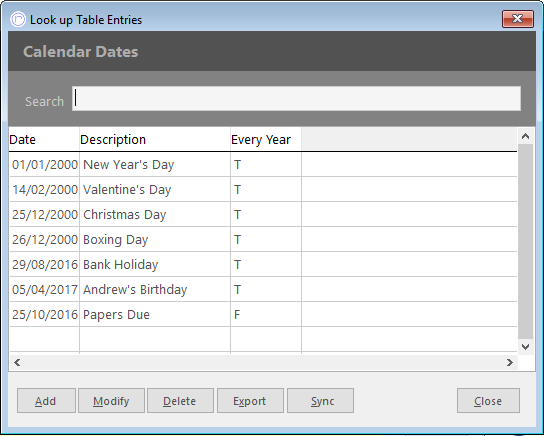 c. When adding or modifying a calendar date you will need to give the diary entry a name. This is what will appear at the top of the diary on the chosen date. Set this date below.
You can also choose to have the entry reappear each year on that date using the tick box.
In the Diary User dropdown you can opt to have the entry appear on the diary for a singular user, or you can select The Appointments Diary to have the entry appear for all users.