Once you've filled out a Custom Form for a client in PPS you have the option to export any of the answers within to a Word Document created and formatted by yourselves. This allows you to present client information in a way that suits you and create, for example letters or reports to be provided to clients or third-parties.
a. To begin using this feature you'll need to either build a Custom Form you'll want to export answers for or identify an existing form on your system for which you'd want to do so. Navigate to Tools > Custom Forms Designer. Locate the form within the folders, select and choose Modify.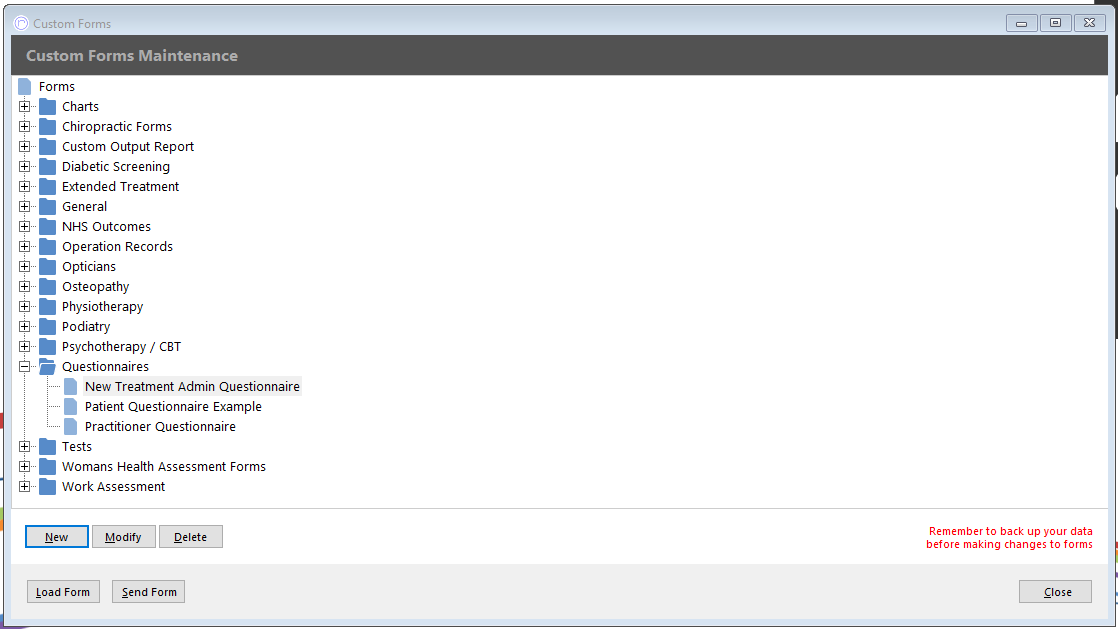 b. Once you're in the form you'll see a list of all of its questions. Choose one you'll want to export the answers for and open it by choosing Modify.
c. Now you're in the question you'll notice a Word Merge Field Name field at the bottom of the screen. This is the text that will need to be present in your Word Document in order to populate the results of that question.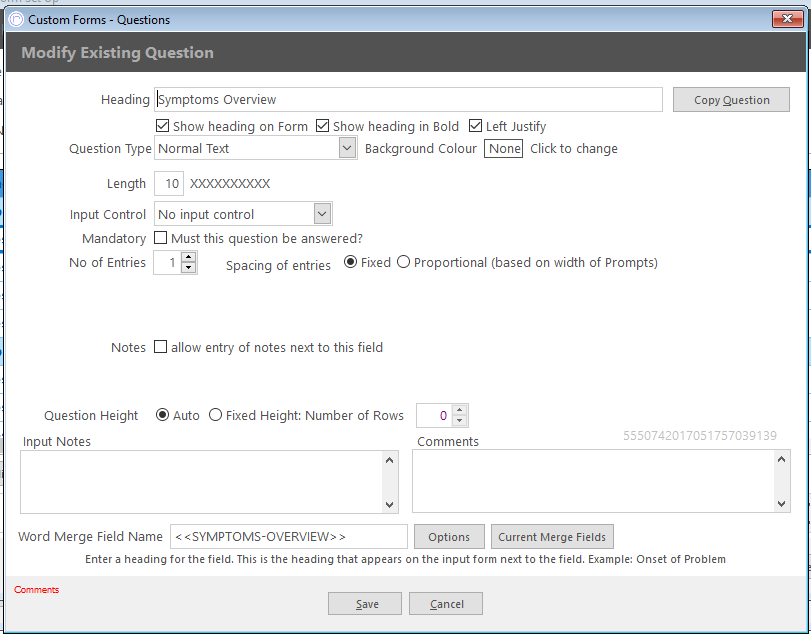 The wording of this merge field will be pulled directly from the question itself but cannot be changed. You'll need to ensure that any merge field you assign to the question does not match either a standard PPS merge field or a merge field assigned to another question.
Find more information on PPS Merge Fields here.
d. You'll then need to create your word document as in the example below and enter in any the merge fields for any questions you want to include, such as our Symptoms Overview.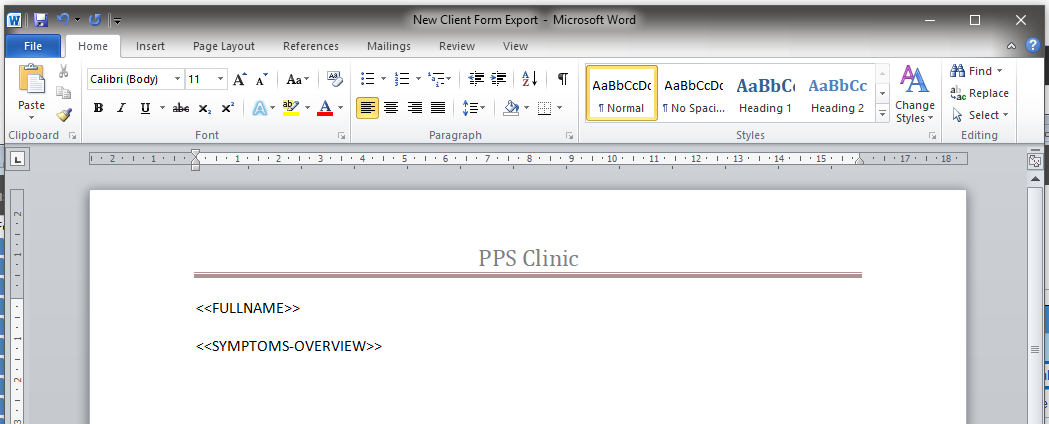 Tip: Copy and Paste text from and to PPS by pressing Ctrl+C to copy and Ctrl+V to paste on Windows.
You can also use standard PPS merge fields to add information not related to the form to the document such as <<FULLNAME>>.
e. Once you're happy with the document go back to PPS and into the Custom Forms designer. Open the relevant form and choose the Form Settings option.
f. In the MS Word Document section use Select Word Document to locate the relevant file.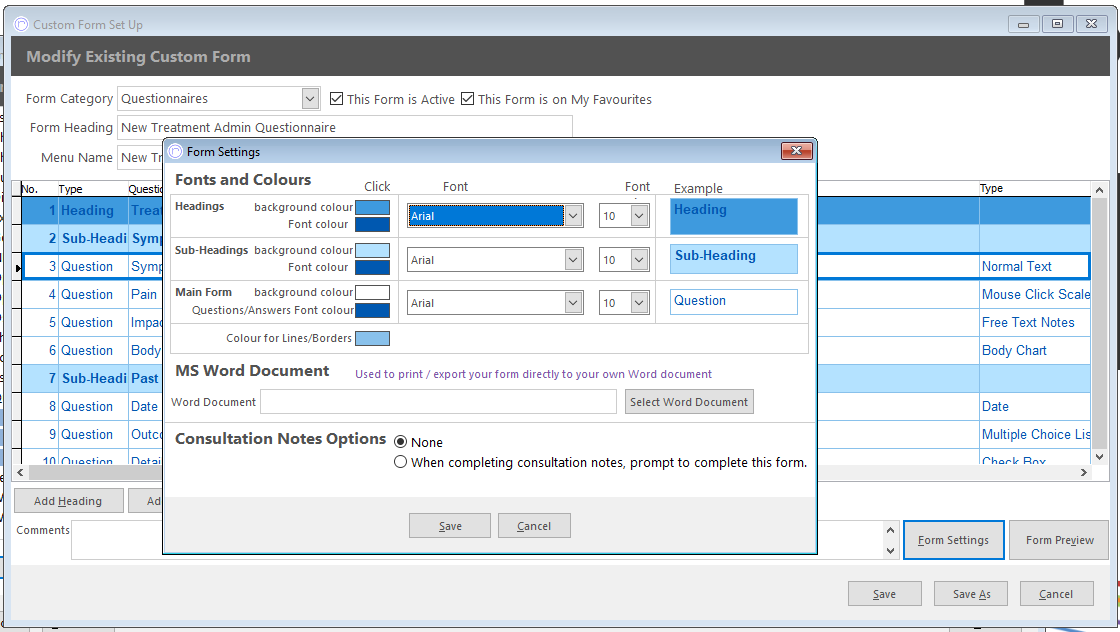 Extra Information: Make sure you choose Yes when prompted to copy the file to the standardletters folder of your database. This allows you to use the document from anywhere and will sync it to your other PPS systems if you are a Sync Server user.
g. Choose Save once your document has been selected.
If you're a PPS Hosted user and are struggling to locate your Word Document then see our Local Drives guide.
h. Now, when you're completing this form for a client choose the Export to Word function. All answers will be sent to the document and will be populated in place of their relevant merge fields.