Physiotec helps you create high-quality personalised exercise and information handouts for your clients. All physiotherapy, rehabilitation, therapeutic, and fitness exercises come with descriptive pictures with clearly written instructions that are either shown as line drawings, photographs, or video clips. The PPS Consultation screen directly integrates with Physiotec to allow you to seamlessly compile and save programs for your clients to their consultations.
Section One - Configuring Physiotec to work within PPS
a. To begin you'll need to have a Physiotec account. If you do not have an account then head to www.physiotec.ca for further information. Once you have registered with Physiotec using your 6 digit "5*****" PPS registration number you can then activate it from within PPS.
b. Navigate to Tools > Options > General System Options > Add-ins.
c. Tick to make Physiotec active.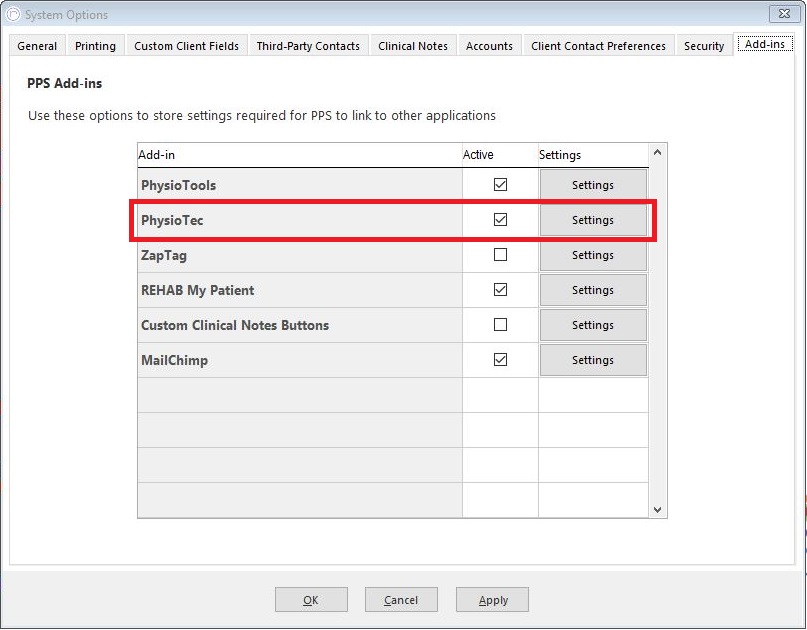 d. Click Settings to access the Physiotec Admin option, you can choose which of your practitioners needs to be able to use Physiotec. Select them from the dropdown and choose one of the options:
Re-Activate: Make a deactivated Physiotec association active once more.
Get Password: Use this if you're unsure of the practitioner's Physiotec login details.
Deactivate: Remove access to Physiotec through PPS for this user.
Delete: Remove the user from the Physiotec system.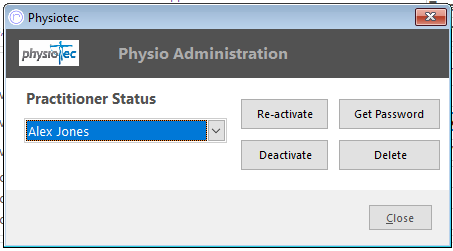 Section 2 - Using Physiotec in PPS.
Physiotec uses a web based interface that opens up within PPS from the consultation screen. Included as standard are 5,000 exercises illustrated with drawing, photos and video links. You as the practitioner also have the option of adding your own images, photos and videos to make personal plans for your clients.
a. Navigate to the Consultation screen for a chosen client and choose the Physiotec option from the top menu.

b. You'll then be presented with the main Physiotec screen. From here you can search through categories of exercise to compile a program for the selected client.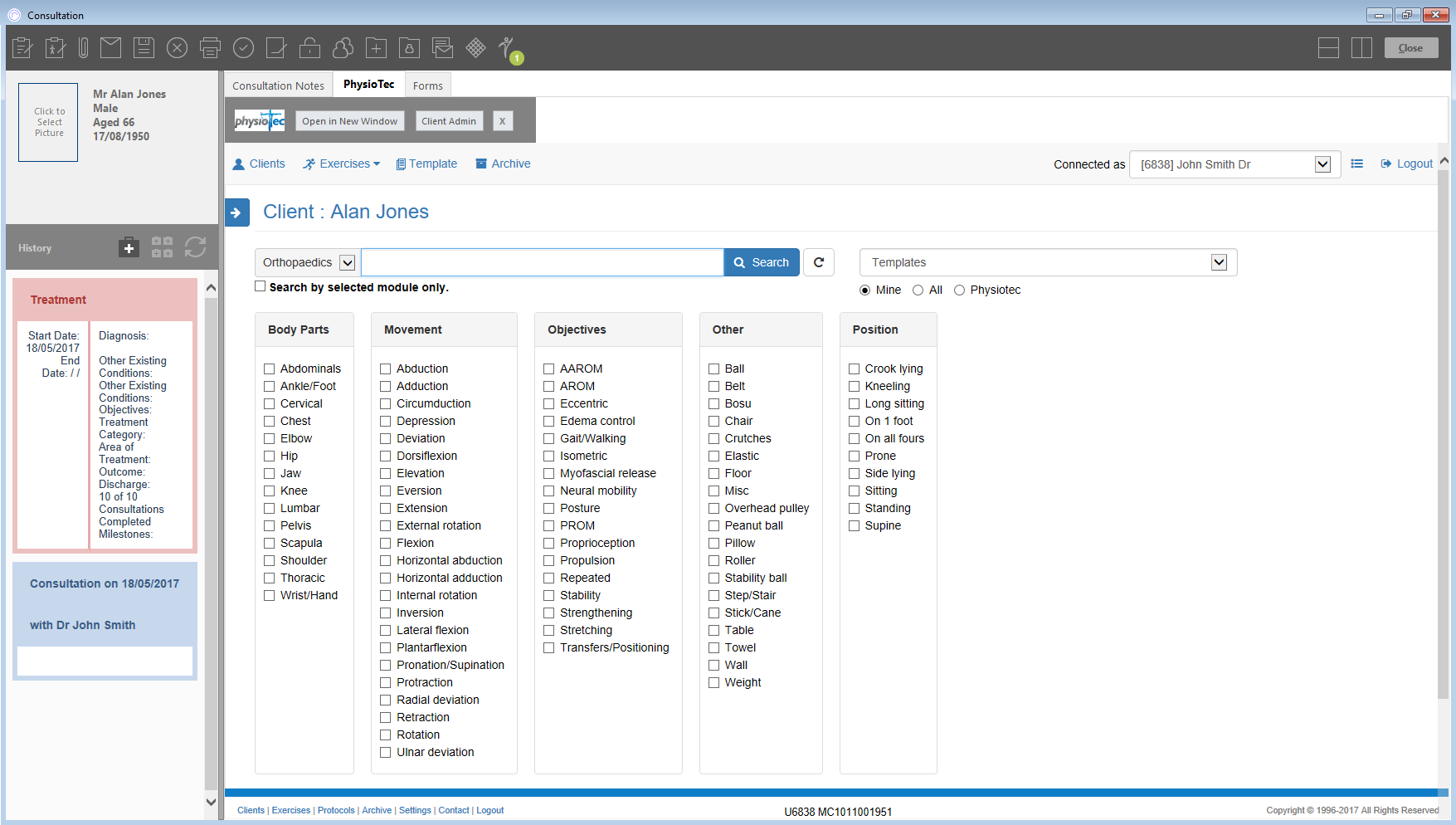 c. Once you've compiled and saved your exercise program close out of the Physiotec screen via the X beside Client Admin. Your exercise program will be saved as part of the consultation to be reviewed at any time.