Should you ever wish to move a range of appointments from one diary user to another, or from one room to another then you can do so via the following steps.
a. Access the Move Appointments utility via Tools > Options > Appointments Diary Options > Utilities.

b. Here you can move appointments by Dairy User and/or Treatment Room. Below you'll find an example of  all appointments moving from one diary user to another for a period of one calendar month.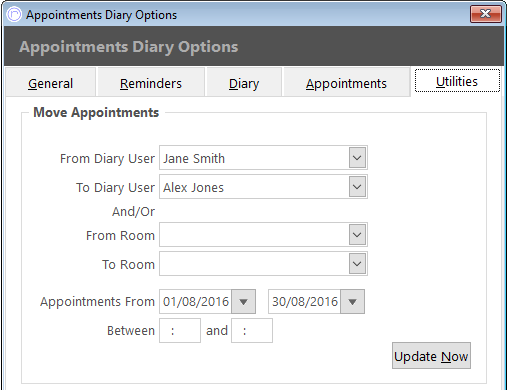 It is necessary to enter a data range for all moves.
c. The following is an example of how to move appointments from one room to another with a broader date range than the one used above. In this example we've also chosen to just move appointments booked in between 09:00 and 14:00. Appointments outside of this range for each day covered will not be moved.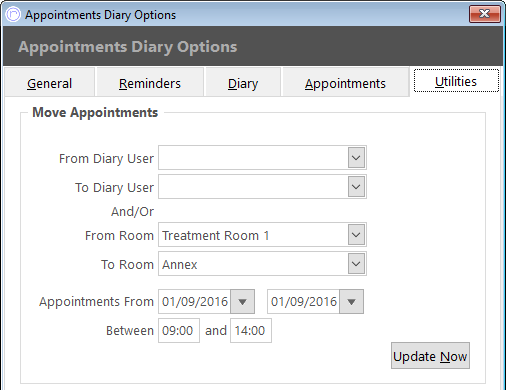 d. With your selections in place choose Update Now and press OK when prompted.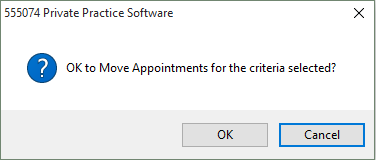 Allow the system to process the updates without closing or attempting to interact with PPS. If there are a large number of appointments to update then this can take some. You will be notified when the update is complete and can continue as normal.