Pronto allows authorised third-party referrers to book clients directly into your PPS Appointments Diary. If you'd be interested in using the Pronto service alongside your PPS system then contact our sales team via  sales@rushcliff.com
Section One - Set up Practitioners & System Users
You will need to set the Gender for each Practitioner/Diary User who you wish to be available to receive referrals.
You must set at least one Practitioner/Diary User as "Available for Online Booking". You are able to set a different Display Name for each Practitioner/Diary User.
To access this screen you will need to go to Tools  > Set Up Practitioners and System Users and then highlight the practitioner required and select Modify.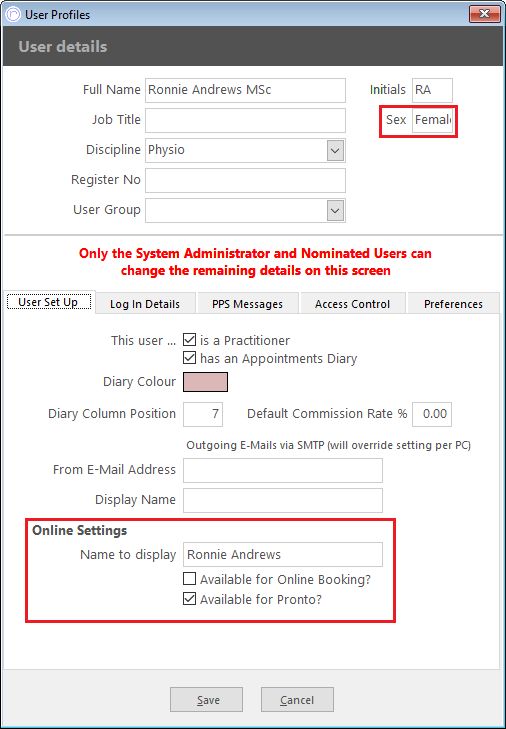 Section Two - Appointment Types
You must have Appointment Types setup in PPS for Initial Assessments, Follow Ups and Sports Massage (should you wish to receive referrals for Massage), all of which are set to be 'Visible Online'.
Again, you can set the Online Display Name for each Appointment Type. The display order need not apply for Pronto.
You must then select at least one Practitioner/Diary User for whom the Appointment Type applies. Leave blank if all practitioners & locations apply.
You need to have a default charge code associated to these appointment types which will be the charge for each of your Bupa Self Pay treatments.
Each appointment type must have the relevant duration assigned.
To access Appointment Types you can navigate to Tools > Look Up Tables > Appointment Diary Tables > Appointment Types and then click on Open.
Section Three - Locations and Diary Availability
Each location your wish to receive Pronto referrals for must be set to 'Available for Pronto' in the Look Up tables area of PPS. If you have a single location, you will still need to add this location into the Look Up Tables in PPS.
Here you can also set an online Display Name - if no Display Name is entered here then the default Location name will be used.
To access Locations you can navigate to Tools > Look Up Tables > Locations.
Most importantly, there MUST be suitable Diary Availability set up for your chosen Practitioners/Diary Users, Appointment Types and Locations - for more details, use Setting Up Appointment Diaries and Diary Views.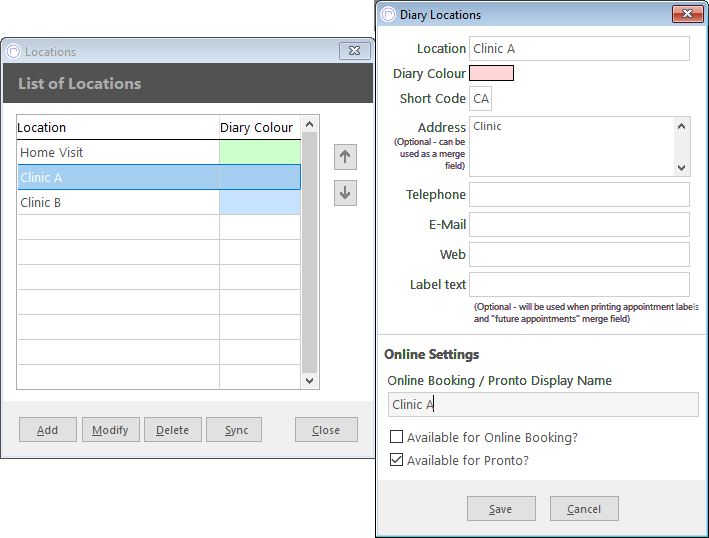 Section Four - Charges
You will need to add a charge for each of the Appointment Types you have added to be available for Pronto. If you already have your clinic charges added to PPS, you do not need to duplicate them. You will then need to link these charges in the Appointment Types via Tools > Look Up Tables as shown in the "Default Charge Code" field in the image in Section 2 of this guide.
A default cancellation charge also needs to be available in your Standard Charges list. When adding your cancellation charge, you MUST ensure that the charge code equals "CANC".
To access the charges list go to Tools > Look-Up Tables > Standard Charges & Stock Items.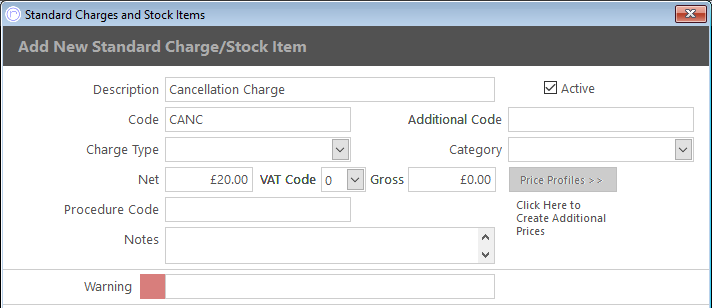 Section Five - Third Party
To ensure you know where the appointment has been referred from, you will need to add a new third party with the name of the appropriate Pronto referrer, for example; "Bupa Self Pay".
To add a new third party go to Third-Parties > 3rd Party Contact Details > Add.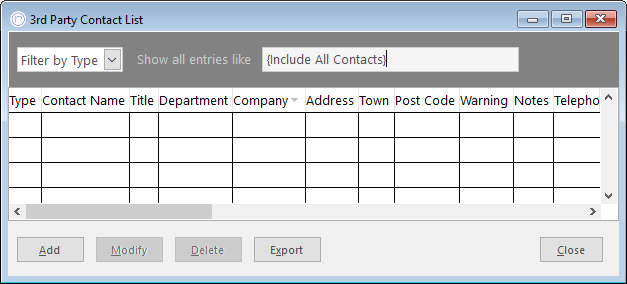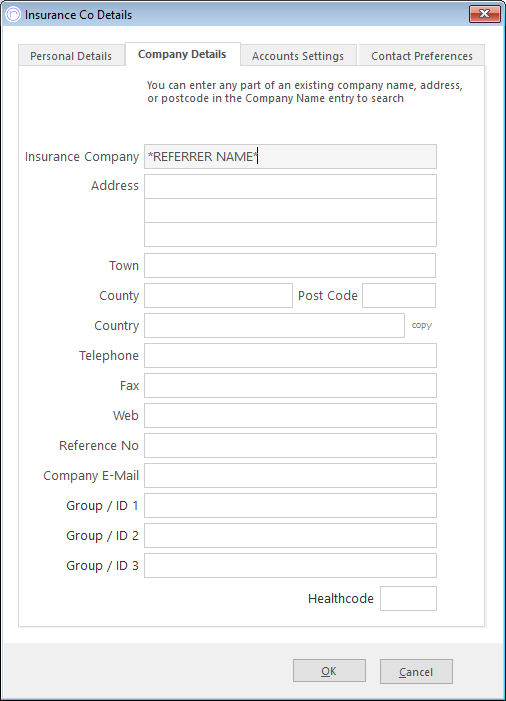 Section Six - Once you are Set Up
When you are happy that you have completed this guide, you need to contact our Pronto administration team on sales@rushcliff.com to complete the set-up.