As the administrator of a PPS system you have control over other users ability to access, modify, delete, and export elements of your PPS system. The following guide will take you through the process of changing these access rights and the various levels of control available.
If you have a full PPS system, either local or Hosted, then the changes you make here will also apply to any users who access the system through PPS Express. If you are a standalone PPS Express user and wish to restrict access for one or more of your users then please inform our support team of your requirements via an email to support@rushcliff.com
User Access Control
a. If you're adding a brand new user to the PPS system then you may also wish to first refer to this guide which will take you through that process. Once you've completed the stages in this guide, or if you are simply modifying an existing user's permissions, then continue with the below steps.
b. In Tools > Set Up Practitioners and System Users select the user you wish to make changes to and choose Modify. If you're in the process of adding a user already then you can skip this step as you'll already be in the right screen.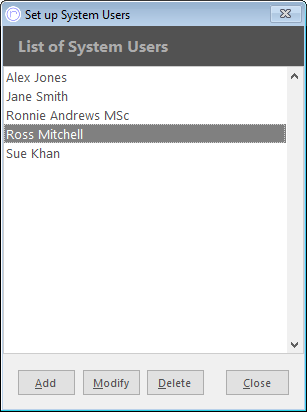 c. Head to the Access Control tab where you have some initial options for applying Access Controls to this user.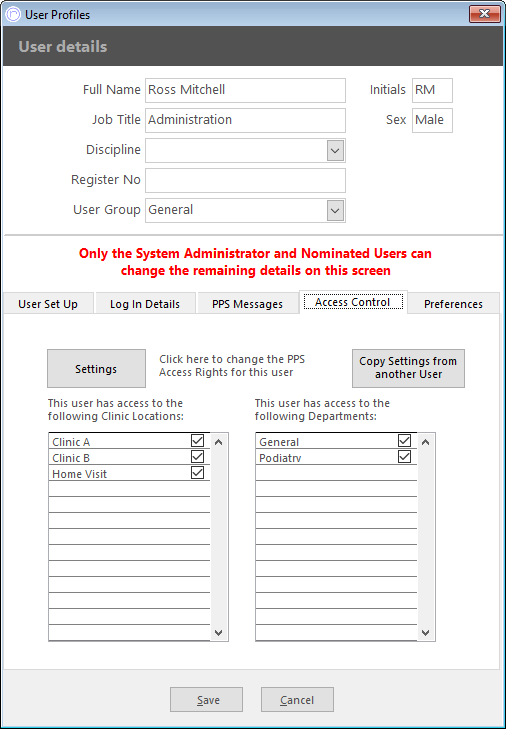 Use the Location options to the left of the screen to dictate which locations this user should have access to. Any locations not selected will result in the user not having access to clients, appointments, accounts, treatments, etc assigned to that particular location.
If this user should share the same general Access Rights as a user you've already set up on the system then choose Copy Settings from another User. You'll then be prompted to choose which User the access rights should be copied from. Note, if you make any further changes to either the user you're copying to or from at any time it will not in turn change the rights for the other user. The user's access controls are independent of eachother once copied.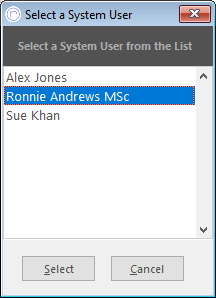 d. To continue making changes to general Access Rights (or to make additional alterations after copying to another user) choose the Settings option to the left. This will take you to the User Access Control screen where specific changes can be made.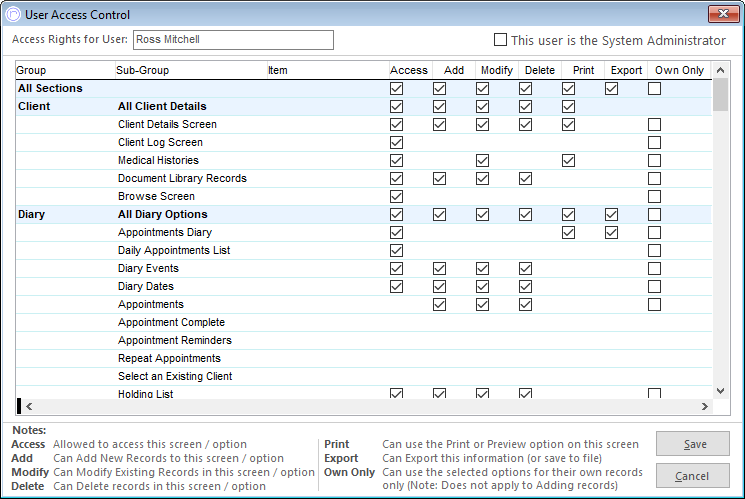 Here you'll find each of the database options in rows and the access levels in columns beside them. Many of the options you'll see have seven options available; Access, Add, Modify, Delete, Print, Export, and Own Only. See below for details on each of these options:

e. Many of the sections have general options in the blue row at the top that you can use to control rights to that entire part of the system. Subsequent rows allow you to make more specific alterations.
f. Further down the list you have entries with only "Access" available as an option. In these cases the Access tick acts as an affirmation of the Control statement in that row. For example, having "Not Allowed To Set Up Users" ticked will mean that user is not allowed to add additional users, while ticking "Install New Version Updates" will allow the user to install new releases of the software.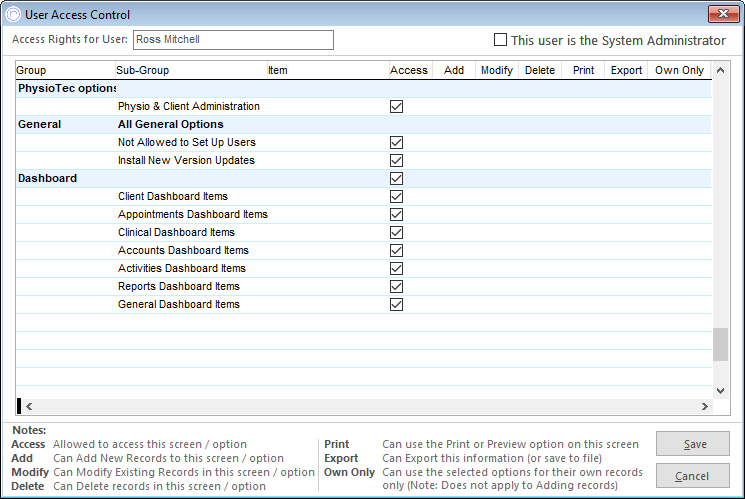 Tip: You can limit access to user's permissions to update the system by unticking the Install New Version Updates option. This will help ensure that the system can be updated and re-index straight away without disturbing any users busy on the system.
g. When you're happy with the set up of the Access Controls choose Save and then Save again once you've returned to the Set Up Practitioners and System Users screen.