If you are accessing a PPS Hosted system then you may require access to the drives and folders on your local computer. This enables you to save to and attach from your PC direct to your PPS system hosted on our servers. The following guide details accessing local drives on PC or Mac.
Local Drives on a PC
To gain access to your local PC folders you will first need to ensure that your PPS session is closed.
Right click on the Remote Desktop icon that you use to open PPS and click Edit.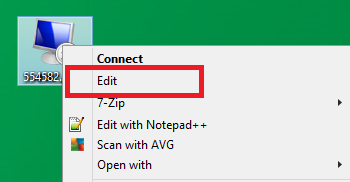 Navigate to the Local Resources tab in the Remote Desktop Connection screen. Under the Local devices and resources section press More…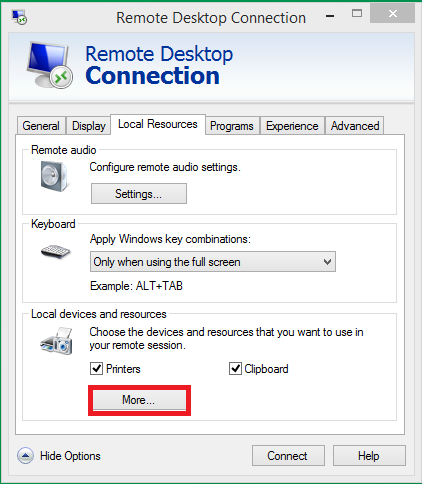 Once here, ensure that Drives is ticked and press Okay.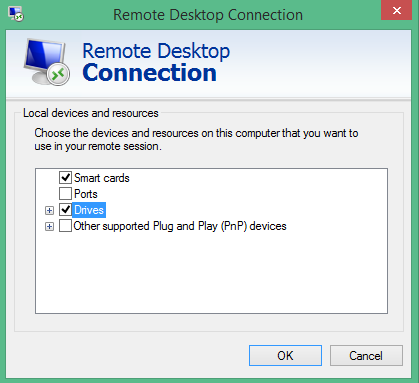 Navigate back to the General tab in the Remote Desktop and press Save.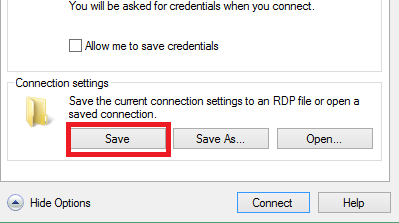 Now, when you log into PPS and go to attach or save files to or from the system you will be able to see your local drives in any browse window using the top dropdown. They will look like the below. Your C Drive, for example, will appear as C on "YOUR PC NAME".
Once in the local drives you can navigate through the folders to reach the desired location. The PC desktop for example is often C:\Users\"User name"\Desktop.
Local Drives on a Mac
To view local drives on a Mac you will first need to close your PPS session and open the Microsoft Remote Desktop app. Highlight the PPS connection in the list of desktops and click Edit.

From here, go into the Local Resources tab and click the + button towards the bottom of the screen to add a new redirection.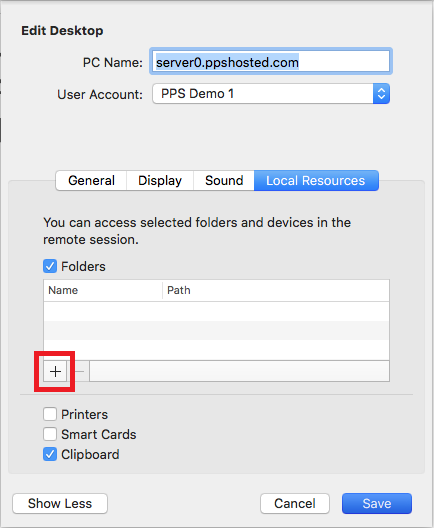 In the Browse window navigate to the folder you want to have available in PPS and select Open at the bottom of the screen with the location selected.
Once you've added all necessary folders and locations choose Save.