To begin, you will need to connect your Rehab My Patient account with PPS and activate the integration.
When logged in to PPS head to Tools > Options > General System Options > Add-ins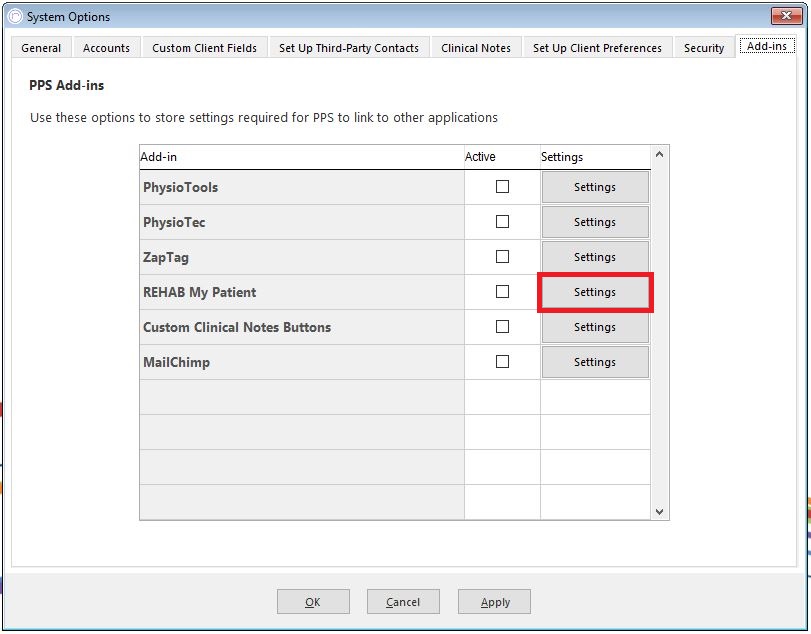 On the Add-ins tab locate the Rehab My Patient section and click Settings.
The settings window will open. Here you will need to enter your Rehab My Patient Username and Password.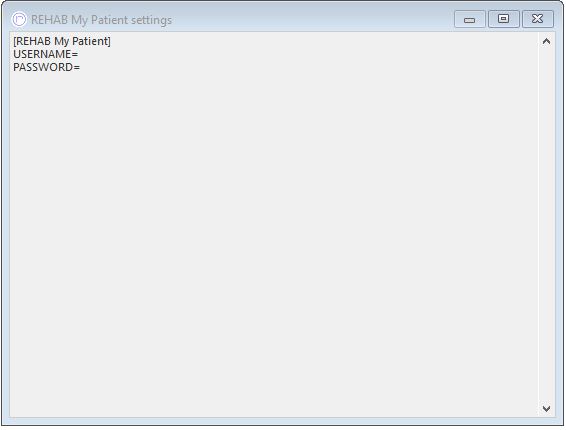 Simply enter your username and password into the relative places within the window and click the X in the corner to close. This will take you back to the Add-ins tab where you can then tick the Active tick box to activate your integration.
Once this has been done you are ready to start using Rehab My Patient with PPS.
Rehab My Patient will now be available within the consultation notes window via an icon at the top of the screen.

Find out more about Rehab My Patient here: https://www.rehabmypatient.com/