Please Note: This guide is only applicable for users accessing our new Express v2 system. If you have not had your system updated to this version of Express you can find information on the settings in Express here.
The User Settings in Express will allow you to check you email address, reset your password and check your Diary Options.
Your Details
Your email address can be checked and updated here to ensure that your contact information is correct. This email address will also be used if you have forgotten your password and you need to request a password reset from the login screen.

Reset Password
Keep your Express system protected by making sure your password is unique and secure. You can reset your password when needed by navigating to Settings > User Settings > Reset Password where you can enter your existing password and then enter your new password, confirm and save it.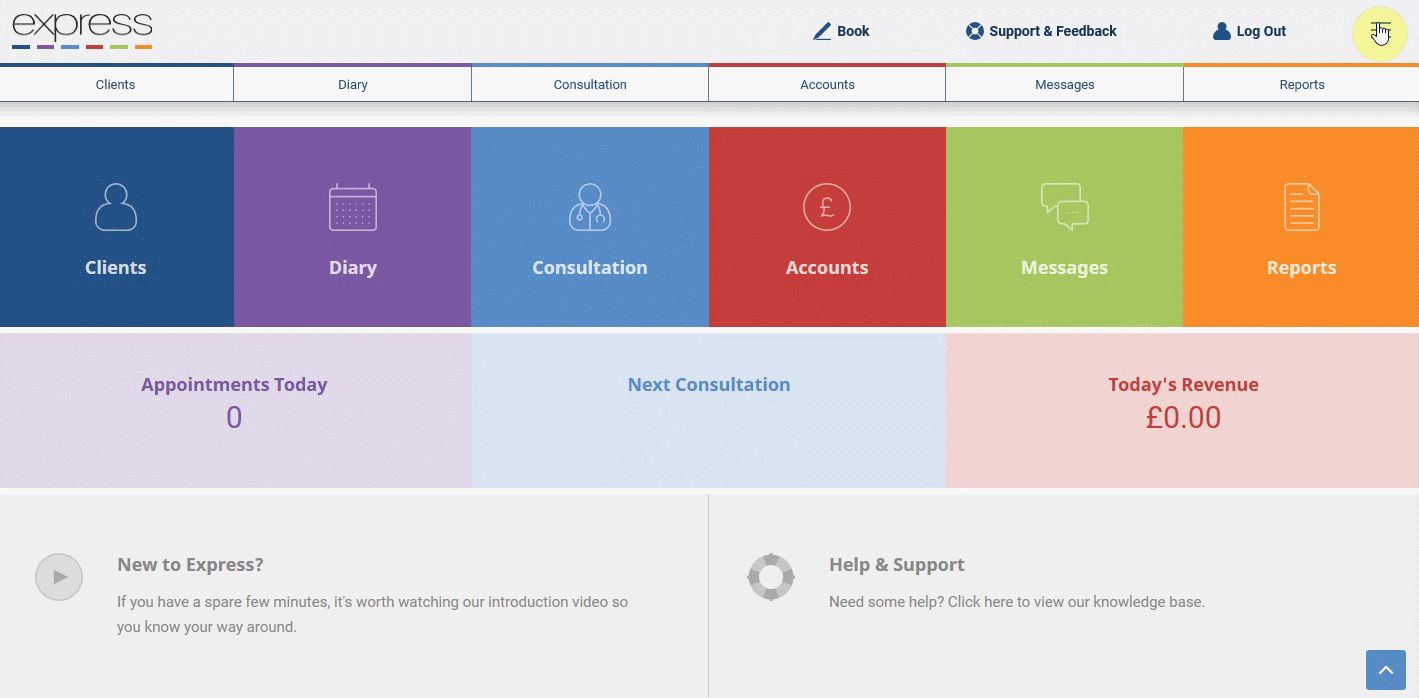 Diary Options
The Diary Options allow you to select a default diary user and you can change the settings for the view on a mobile device. The other option also allows you to hide the diary for users that aren't available for the selected day when using the multi-diary view.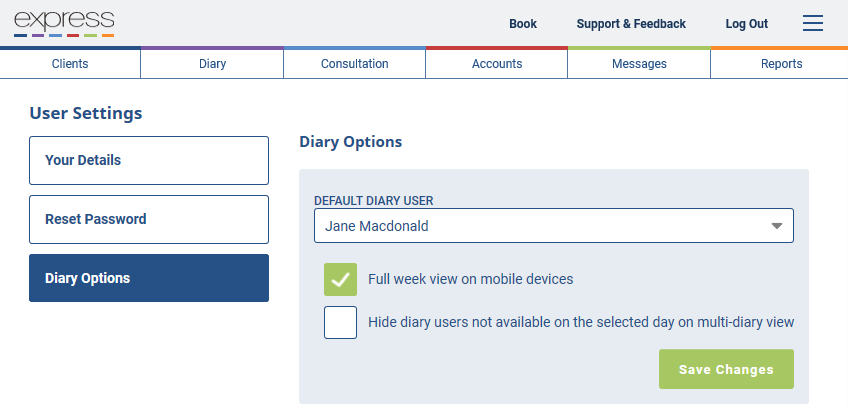 If you are not a Diary User in PPS, or if you have not selected a Default Diary User from the User Settings > Diary Options screen then you will be prompted to select a Diary User from the drop down list where it says Choose Practitioner. Once you have done so, that user's diary will load automatically.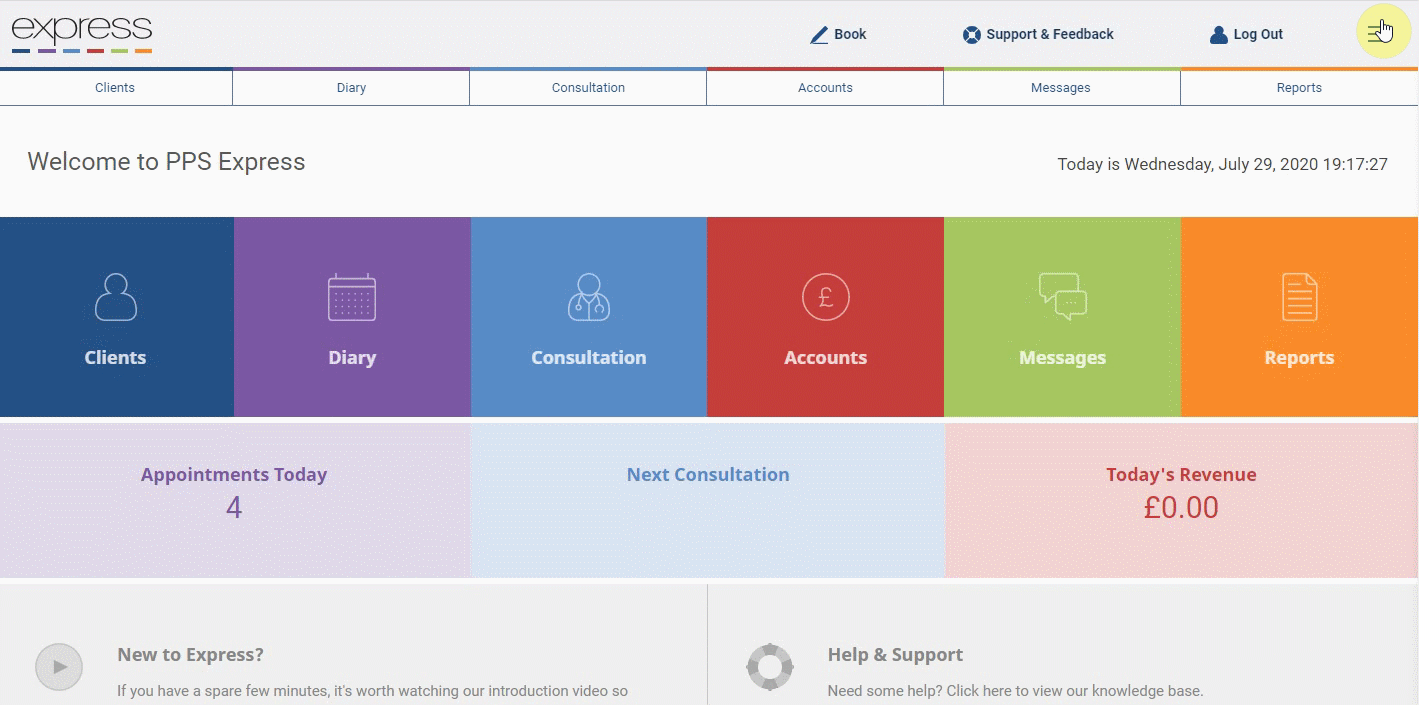 Or you can select to view more than one user's diary at a time. Use the Single/Multi User View toggle to view one practitioner's diary for the whole week or multiple diary users for one day.