Please Note: Access to this option is only available for Express only users who do not have access to the full PPS system. If you have a PPS system you can find the information for setting up invoice layouts here.
To access the Invoice Settings in Express navigate to System Settings and then select Invoice Settings.
Important: Only the PPS System Administrator will have access to the invoice settings.
Invoice Settings
The invoice settings allow you to customise and configure the information that you want to be included in the layout.
Add a company logo by selecting Browse Files where you will be able to select an image from your device and save it to the invoice.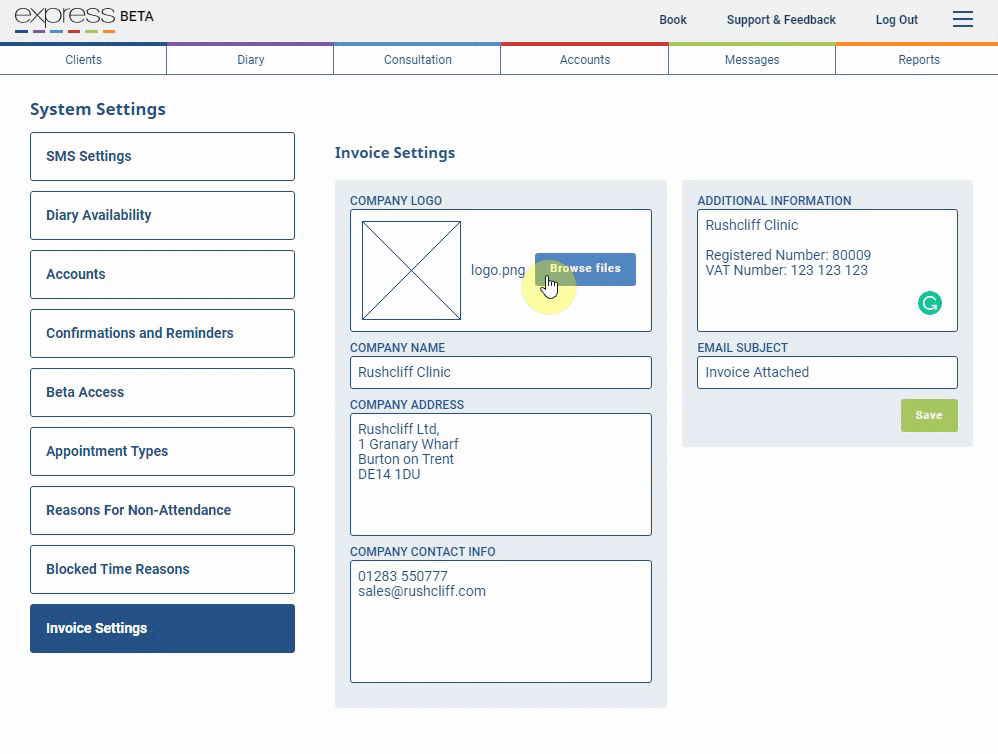 Enter your Company Name, Company Address and Company Contact Information to be displayed at the top of the invoice.
Add any important Additional Information to be displayed at the bottom of the invoice, this could include company registration information or BACS details where required.
Enter the Email Subject here that will be displayed when the invoice is sent to the client via email.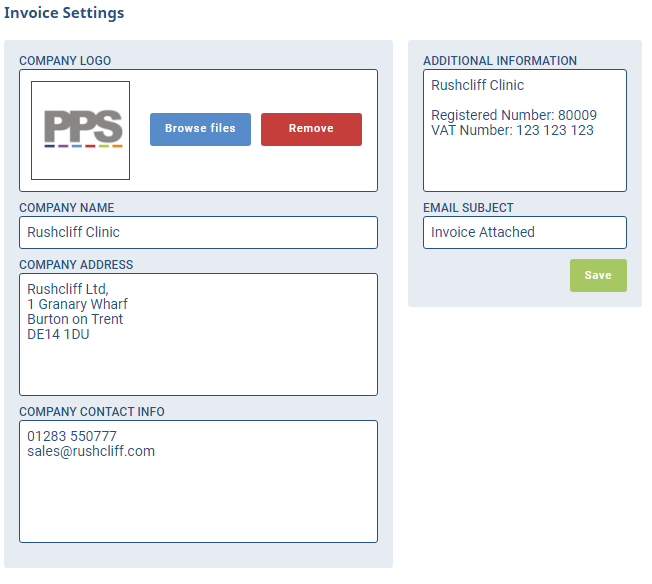 View Invoice
Tip: For full steps on the billing process in Express have a look at this guide.
To view the invoice or download it as a PDF navigate to the client log, locate the invoice and you will see the options to download the PDF to your device or to send the invoice where you can enter the email address.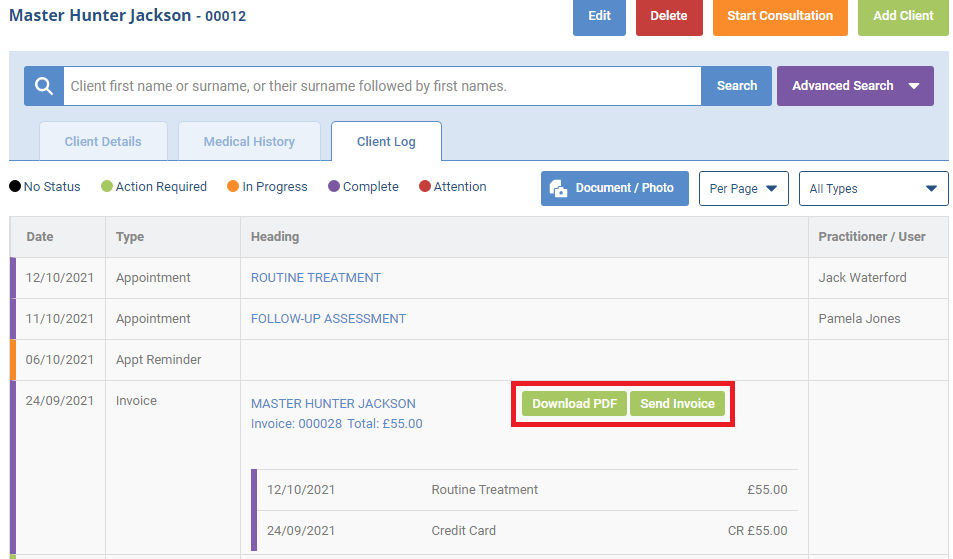 Open the downloaded PDF to view the invoice with the added logo and company details: